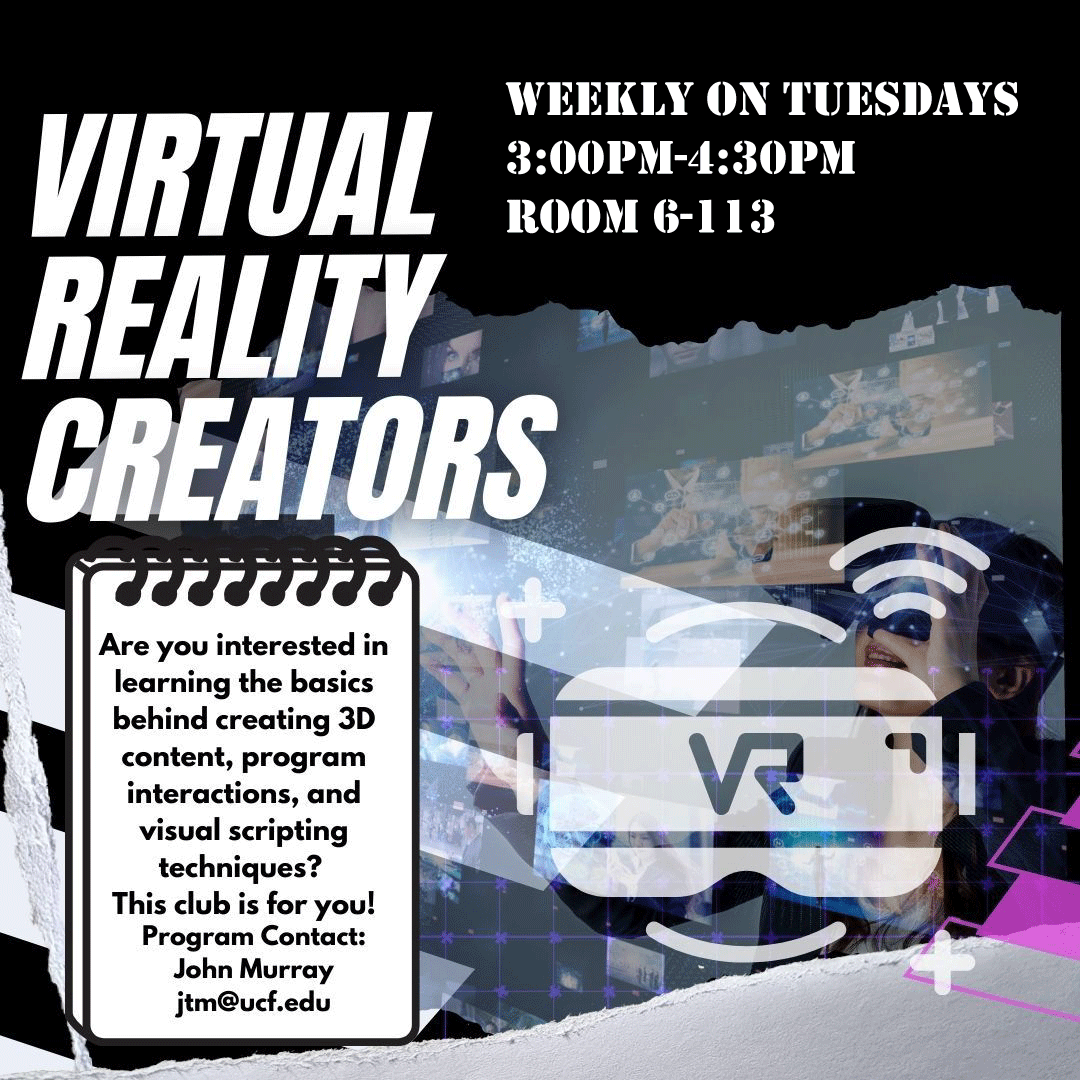 ---
Enrollments for the year close on Tuesday, September 28th. Limited seats are available.
Sign up here!
Limited seats are available, but program will expand in future years.
Introduction
We will be learning about VR, both through studying published experiences as well as through creating new ones.
No prior knowledge is expected in computing or interactive media
As we play, try and discuss several experiences built for VR, we'll discuss what VR can and can't do compared to other platforms
You'll learn the basics of interaction design, some programming concepts, and have a project to show off at the end
The program is roughly divided into three phases: VR Discovery, VR Creation, and VR Projects
Phase 1: VR Discovery
What is VR and what types of experiences is it good for?
How does it compare to other types of platforms?
What are the most successful examples of published VR content, both for entertainment and for enterprise uses?
How do you assess a VR experience?
Phase 2: VR Creation
What are assets, and how do you source and position them?
What are different behaviors that can be associated with assets?
How do you decide what happens when a certain action is taken?
Phase 3: Team-based VR Project
Join together with other creators to create a prototype solution for VR
Present your work in a public event with community members invited
Current Schedule
W1 (9/14): Introduction, Meet & Greet, Brief History

For Next Time: Research a VR-related job opening and describe what it is for.

W2 (9/21): VR 101: Experience Genres & More History
W3 (9/28): Hands on: First Contact & First Steps
Resources & Links