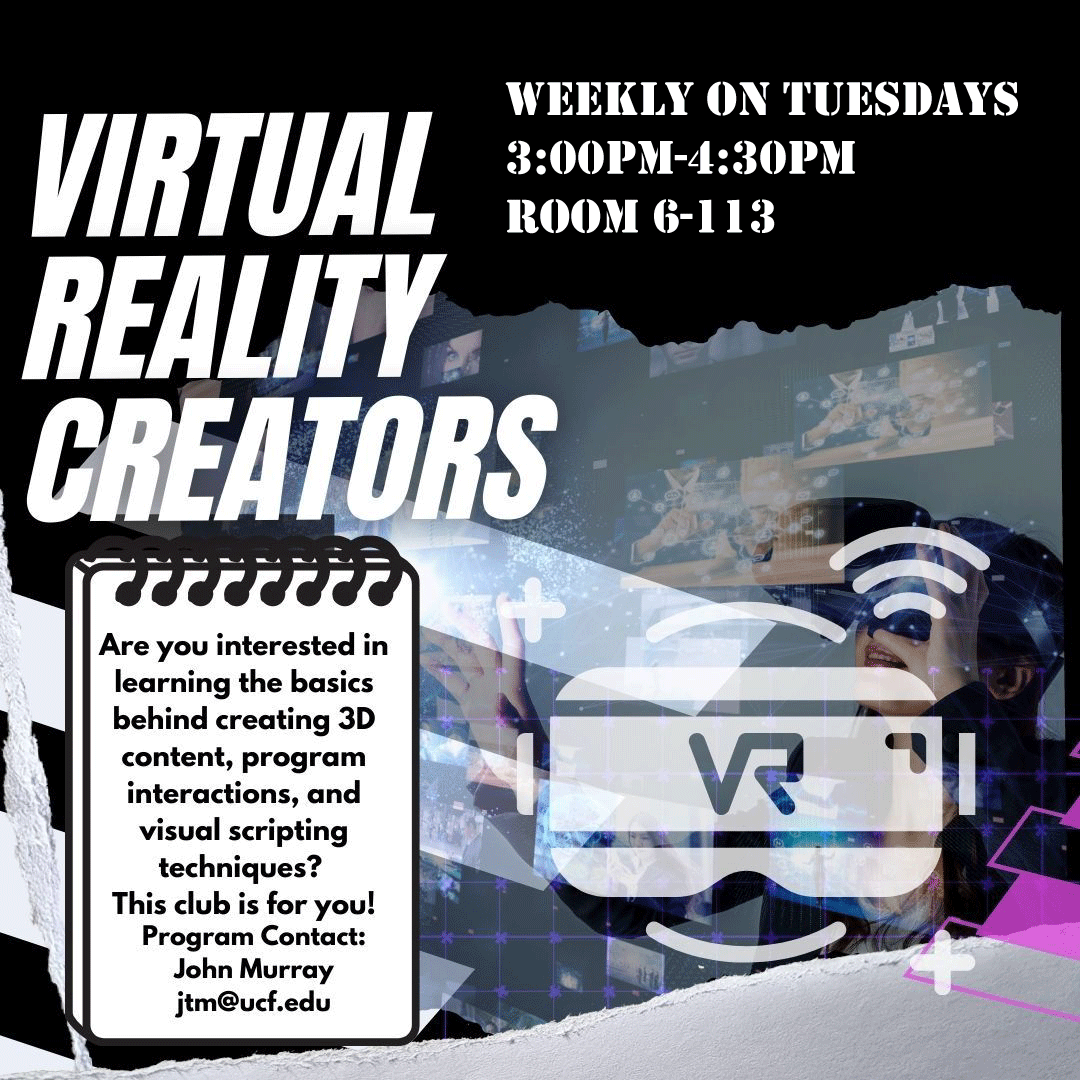 ---
Introduction
We will be learning about VR, both through studying published experiences as well as through creating new ones.
No prior knowledge is expected in computing or interactive media
As we play, try and discuss several experiences built for VR, we'll discuss what VR can and can't do compared to other platforms
You'll learn the basics of interaction design, some programming concepts, and have a project to show off at the end
The program is roughly divided into three categories: VR Discovery, VR Creation, and VR Projects
VR 101: VR Discovery
What is VR and what types of experiences is it good for?
How does it compare to other types of platforms?
What are the most successful examples of published VR content, both for entertainment and for enterprise uses?
How do you assess a VR experience?
VR Advanced
How do you create content for VR?
What are different behaviors that can be associated with assets?
How do you decide what happens when a certain action is taken?
VR Masters:
Create a proposal and implement a prototype of a VR application or experience
interested?
Sign Up Here
Resources & Links